Red Deer LAW FIRM
Real Estate Law Firm In Red Deer
Finding Real Estate Lawyers In Alberta
Hiring Professional Real Estate Lawyers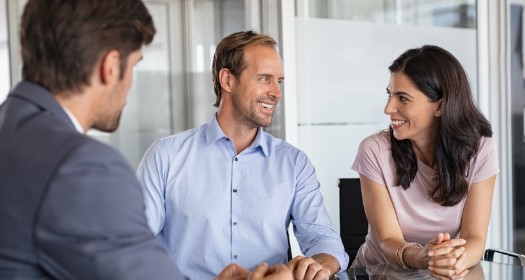 Are you ready to Upgrade or Purchase your first home or maybe you're thinking of Selling or Refinancing. A real estate lawyer like LawyerG can help you make sure this lifestyle transition period is super smooth and hassle free, affordable and worry free with our flat fee rates. No matter what the reason is, LawyerG is here to help make this process easy. Trust in our expertise! We specialize in real estate law and are intimate with the process.
We know this process can be confusing, which is why our team of real estate law professionals are more than happy to explain each step of the process to you. Here at LawyerG, we want you to be confident in every step you're taking, along with being able to trust in our experience and advice. LawyerG can help you protect your investments and take care of all the due diligence while ensuring mortgage funding on time by eliminating all delays and litigation risks. So you can sit back relaxed to enjoy your new possession with the greatest peace of mind.
Protecting Your Real Estate
Securing Your Property Investment
HELPING YOU BUY A HOME
Services We Offer
Getting Started With LawyerG
Why Choose Us?
When you're ready to buy, sell or refinance your home, it can be an intimidating process. Especially if it's your first time, the processes and paperwork involved in real estate can be complicated. Leave it to the experts, and contact LawyerG to handle the transaction for you.
We are happy to serve you with our Red Deer law firm office on 54th Street. When you're looking for a real estate lawyer in Red Deer, look no further than LawyerG. We are experienced and well-practiced in Alberta and are ready to help you secure your next property or make sure you're getting the best deal when selling and refinancing.
Choosing LawyerG means choosing a firm that is experienced in real estate transactions. We are familiar with the Law of Property Act. LawyerG also has experience working closely with the Land Titles Office, and we can help you avoid any unnecessary delays. Let us handle your real estate transaction, so you can relax with peace of mind knowing that we're taking care of it.
Our Red Deer law firm is quickly growing, with locations all across Alberta to serve our clients better. We are happy to help our clients in Alberta secure their property investments and get their new house keys easier and faster. Get started today, and let LawyerG help to secure and protect your home.
We Would Like To Retain LawyerG. How Should We Proceed Further?
Forward your real estate lawyer's name (GURPREET AULAKH) and his contact information to your Realtor and ask for Conveyancing documents *1 sent to LawyerG's office;
Forward your real estate lawyer's name (GURPREET AULAKH) and his contact information to your Mortgage Broker and ask for mortgage instructions *2 sent to LawyerG's office;
Upon receipt of Conveyancing and Mortgage Instructions, LawyerG's team will be sending you a detailed email for further requirements and will call for an appointment.
Foot notes: *1 Conveyancing Documents: Includes Offer to Purchase Contract, copy of deposit, waiver, addendum or amendments if any).
*2 Mortgage Instructions: Generally, we receive these instructions describing mortgage product details directly from your bank or lender, which enable us to draft the right mortgage for your borrowings).
Our Testimonials
What people are saying about LawyerG
LawyerG Locations
Find us throughout Alberta