Other Practices
We're a full service law firm in Calgary
Our Main Legal Services
Serving Calgary's legal needs
LawyerG is one of Calgary's fastest growing law firms, and for good reason. We get results, and we treat every client with the care, respect and courtesy they deserve. Our belief in customer service means we're responsive to clients' issues. Our legal team always works to achieve results in a timely manner, which has been proven time and again.
This has helped us build a foundation of long-lasting relationships while making LawyerG the first choice in Calgary. Established in 2017, Gurpreet Aulakh began the firm with a vision of simplifying the law and becoming the first choice for all Albertans. Our firm's primary focus is in the areas of Real estate Law (Residential and Commercial) and Corporate & Commercial needs. However, we provide a full range of legal services from personal injury law to immigration law. Find out more about how we can help you below.
Purchasing a home is a scary, yet exciting, decision. There are many factors to consider and make sure you've found the right property with no hidden 'catches' can leave you stressed. At LawyerG real property law is our business. We know the ins and outs and can help you make an informed decision from a legal aspect.
At LawyerG we can help you navigate the legal landscape as your business grows. We can assist with tax planning, incorporation, consolidation, mergers and acquisitions. Maybe you're just starting out? If so, we can draft shareholder agreements, partnership and limited partnership agreements and register your business name.
Wills Services
LawyerG offers will services
You may be questioning why you need a will. One of the main things to consider when thinking about a will is the fact that it will protect your spouse, any children you have and your assets in the event of your death or lost mental capacity to make your own decisions. A will also allow you to have a legally binding document spelling out exactly how you'd like things dispersed. You can decide who will take care of your children and set an executor to take care of the affairs of your estate. This includes paying off bills, cancelling credit cards, notifying the bank and any other institutions you do business with.
If you die and do not have a will in place, you take the risk of your estate being passed on to someone you didn't want it to go to. The court can decide how to divide your estate without any input on what your wishes would have been, which in turn can cause long and unnecessary delays.
At LawyerG we can help you get your affairs in order. Based on what your needs are we will draft up the appropriate documents. One option is an enduring power of attorney agreement between you and the person you'd like put in charge of any financial decisions. The agreement is written when you're capable of making your own decisions and can start immediately or if/when you lose the capacity to manage your own affairs.
Civil Litigation
Our civil litigation services
Have you been wondering what exactly civil litigation is and if you need a civil litigation lawyer? When two or more parties are facing each other in a legal dispute, commonly over a payment disagreement or another specific performance, civil litigation is the result. In other words, when one party wants to sue another party or parties. The lawsuit could stem in a range of areas, including personal injury claims, employment and labour disputes, real estate lawsuits, landlord/tenant disputes or divorce lawsuits. Generally, a civil litigation lawyer will specialize in a few specific practice areas.
Our civil litigation lawyers look to find a fair resolution for all of our clients. We know your main priority is resolving your legal matter in a timely, efficient and effective manner. We can sit with you to determine the best approach. Often, we try to steer clients towards negotiation, trying to find the most civil solution they can. Especially if the other party is someone you'll have to interact with after the lawsuit. Of course, this will not work for every client and when it doesn't our lawyers will fight hard for you.

Personal Injury
Have you been injured? We can help
Have you been in an accident?
No one ever prepares for a car accident, so when it happens you can often be left wondering what your next steps are, how will you pay your bills and, in some cases, if you will be able to keep your job. If you've been hurt in a motor vehicle accident you should contact LawyerG for advice to learn what your rights are.
When you've been injured
Put your trust in LawyerG
You have options when an accident happens, including taking the negligent party to court for compensation of your medical bills, any lost wages, loss of enjoyment of life, disability, physical therapy, or for any pain and suffering the accident caused you. That said, once the other party knows your plans to seek compensation they'll often do everything they can to make sure you don't win. Which is why hiring a zealous advocate like LawyerG is your best bet.
Even the insurance company is looking out for number one — themselves. So, while they may seem like they have your best interests in mind, you need to seek the advice of LawyerG, who is truly putting you first.
LawyerG will work with you to make sure you receive full compensation and fair compensation for any injuries you may have incurred because of someone else's negligence. We will make sure appropriate deadlines are met and you receive maximum compensation. All we need you to do is take care of yourself and get healthy. We'll take care of the rest.
Immigration
Calgary Immigration law services
Immigration law is a complex process that can be confusing, to say the least. When you hire an immigration lawyer it means you're putting your trust and your family's lives in their hands. You need someone who's compassionate, but who also knows the ins and outs of the legal regulations when it comes to sponsoring a loved one or trying to obtain a permanent resident visa.
LawyerG will work with you to understand the complexities of sponsoring a loved one or obtaining your own permanent resident card. We will assist with all immigration paperwork and documentation on your behalf and will maintain regular correspondence, so you can know where your case is at in the legal process.
If you're looking to sponsor your parents under the Family Class, you'll need to be at least 18 and a permanent resident. In order to bring your parents or grandparents to Canada under permanent resident status, you'll also be required to support them financially. Unfortunately, if you're looking to sponsor a sibling there are different steps that must be taken and it's not always possible. If you'd like more information about immigration law and what it means for you and your family, call LawyerG today.
Family Law
Whatever your family law needs, we're here to help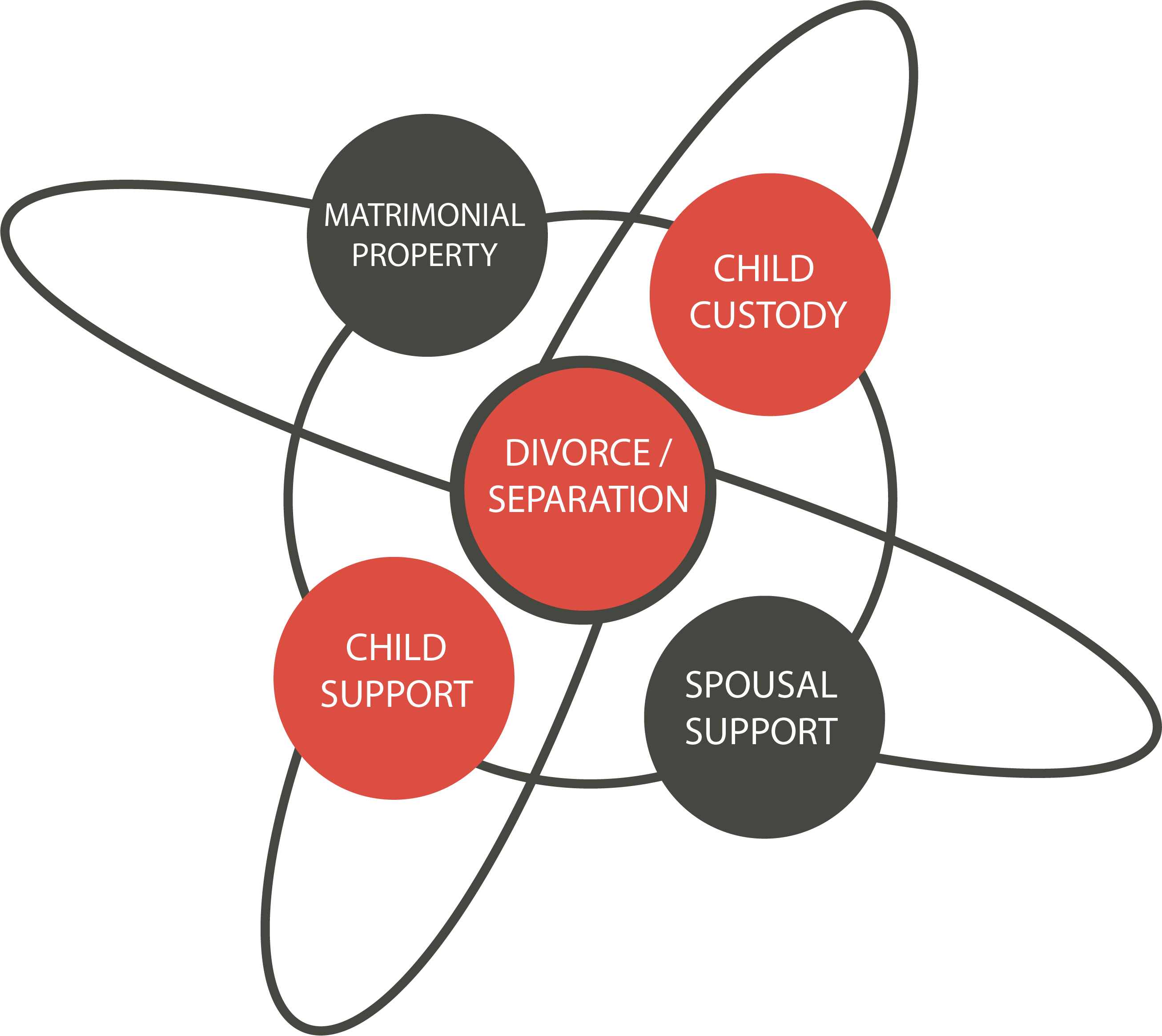 Often the choice to find a family lawyer comes at a difficult time in life. Things are tense enough as it is, which is why you need someone to offer guidance and make sure your needs are well represented. LawyerG offers family law services to its clients. Divorce or separation doesn't always have to be messy, with the right representative you can often find a solution that works for both parties, giving you a chance to move on.
LawyerG is compassionate and will help you find the best way to resolve any legal issues without stepping foot inside a courtroom, if possible. It's important you understand your rights, especially when there are children involved. Some specific areas of family law that we can guide you through are divorce, division of matrimonial property, child custody, child and spousal support and separation agreements.
Do You Need a prenup?
LawyerG can help with that, too
Family law doesn't always mean a breakdown of a marriage or relationship. We can also assist with prenuptial and cohabitation contracts. Other reasons to contact a family lawyer are if you're looking to legally change yours or your child's name, obtain a guardianship order or adopt a child.
Even if you just have questions at this stage, feel free to call and get advice on what your first steps should be.
Notary Services
Our Notary services
There are several reasons why you would be searching for notary services in Calgary. The number one reason is ensuring the signatures on any legal documents are authentic, which can save you and your business from legal implications.
The role of a notary is to administer oaths and take affidavits, affirmations or statutory declarations. At LawyerG we can provide all notary services including certifying documents and attesting they're true copies. We'll also witness or certify the execution of any documents. Some of the types of documents you can bring to us are travel documents and consent letters, sponsorship or invitation paperwork. Just make sure you bring the original, unsigned documents along with two pieces of government-issued identification.
Did you know lawyers and judges are the only ones able to witness or certify and attest deeds, contracts and commercial instruments, or issue a certificate under the Guarantees Acknowledgment Act? It's another reason why bringing your important documents to us is a good decision.

Our Testimonials
What people are saying about LawyerG