Edmonton LAW FIRM
FOCUSING ON REAL ESTATE LAW
Hire Trusted Real Estate Professionals
Protect Your Investment Today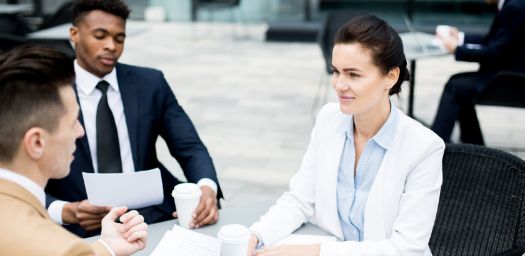 Are you thinking of buying a new home? Or maybe it's time to sell the one you are in or may be it's time to refinance for debt consolidation. Whatever your reason for needing a real estate lawyer, LawyerG is here for you. Our firm specializes in real estate law, which means you can count on us to help you make sure you know exactly what you're getting into. We'll take care of everything including reviewing/ordering new RPR and handling compliance issues, handling mortgage payouts, and more at our Edmonton law firm.
If you're buying your first home, you probably have a lot of questions. Let us help. We know buying a home is a big decision, and the amount of paperwork can be overwhelming. That's why we have made it our goal to help you understand every detail. Our Edmonton law firm wants you to feel confident moving forward with your purchase.
Trust In LawyerG's Experience
Well Practiced In Real Estate Law
HELPING YOU BUY A HOME
Services We Offer
Getting Started With LawyerG
Why Choose Us?
Are you ready to buy, sell or refinance your home? With an investment that large, you want to be sure that you're properly protecting it. Let LawyerG assist in the process to make it easy and worry-free! With our conveniently located law firm office in Edmonton, we are happy to serve your real estate needs.
Why should you hire a real estate lawyer? It's essential that you hire legal representation that understands the Law of Property Act like we do at Lawyer G. LawyerG also has experience working closely with the Land Titles Office, and we can help you avoid any unnecessary delays. Let us help you secure your property and assets. Real estate law is our business, and we are here to make sure you're making the smartest and financially sound decisions.
When considering a large investment like a piece of property, you want to be sure that all the paperwork is completed correctly and that you aren't tied up with delays. We are here to help you simplify the process, and our professional real estate legal team is more than happy to help explain every step to you.
LawyerG is an extremely fast-growing Edmonton real estate law firm with locations all over Alberta. Our head office is in Calgary, but we have additional offices in Edmonton, Red Deer, Lethbridge and Medicine Hat. We are happy to serve clients all across Alberta and help them secure their property investments. Contact LawyerG today to get started, and let us show you exactly how our experience will benefit you.
We Would Like To Retain LawyerG. How Should We Proceed Further?
Forward your real estate lawyer's name (GURPREET AULAKH) and his contact information to your Realtor and ask for Conveyancing documents *1 sent to LawyerG's office;
Forward your real estate lawyer's name (GURPREET AULAKH) and his contact information to your Mortgage Broker and ask for mortgage instructions *2 sent to LawyerG's office;
Upon receipt of Conveyancing and Mortgage Instructions, LawyerG's team will be sending you a detailed email for further requirements and will call for an appointment.
Foot notes: *1 Conveyancing Documents: Includes Offer to Purchase Contract, copy of deposit, waiver, addendum or amendments if any).
*2 Mortgage Instructions: Generally, we receive these instructions describing mortgage product details directly from your bank or lender, which enable us to draft the right mortgage for your borrowings).
Our Testimonials
What people are saying about LawyerG
LawyerG Locations
Find us throughout Alberta